It is that time of the month when daring bakers from around their world post their stint this month with pizzas...I make pizzas at home quite often but always used store-bought pizza bases. This challenge put forth by
Rosa
the host for this month is "Pizza Napoletana" from Peter Reinhart's "The Bread Baker's Apprentice".
I made three pizzas, 5" each. I tried tossing the dough but ended up tearing them and so resorted to flattening them using my fingers.
Each pizza was different in their toppings.I made two sauces, a tomato sauce and a peanut butter tomato sauce. Though the latter was an experimentation, it won the vote at home.
Pizza Sauce
: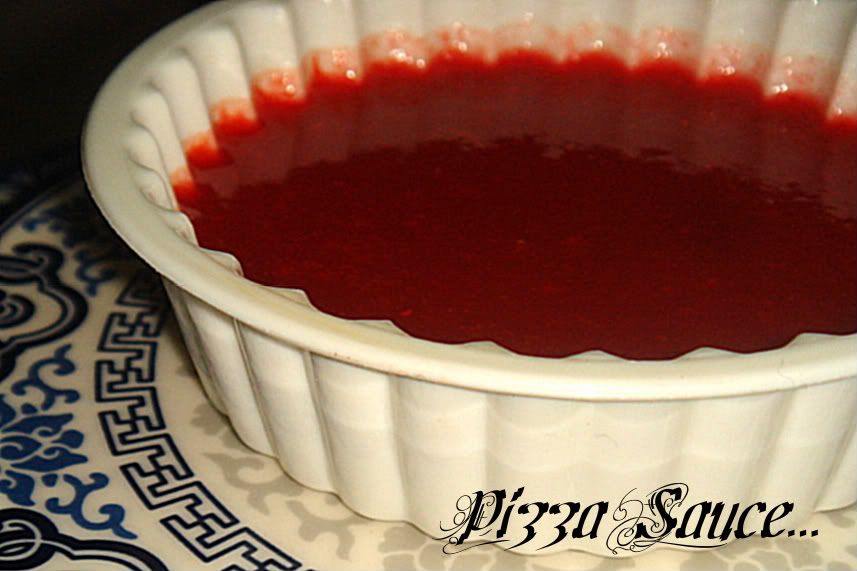 Blanch 6 tomatoes. SKin, dessed and chop them and grind to a paste. Boil this paste with 1 tbsp of chilli powder, 1 1/2 tbsp of ginger/garlic paste, 2tsps of sugar, and two pieces of cinnamon.
Tomato-Peanut Sauce
: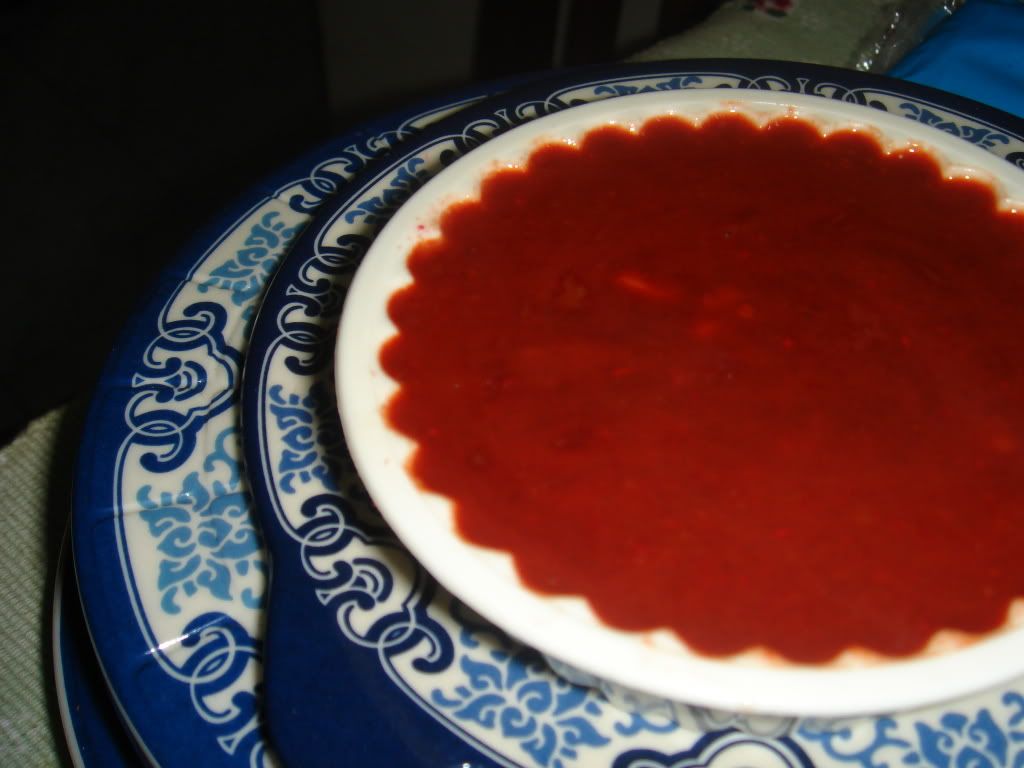 To the above 1 cup of tomato sauce, add 2tbsp of peanut butter and 1 tsp of soya sauce. Bring this to a boil until you get the required consistency.
The following pizzas were relished...
1.
Mushroom/Celery/Sesame Seeds Pizza with peanutbutter-Tomato Sauce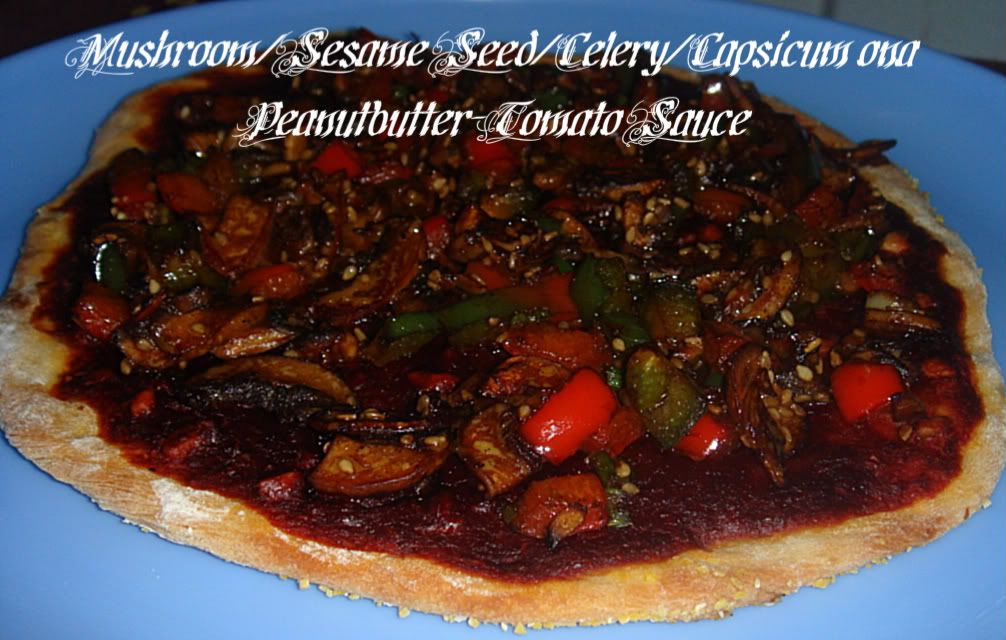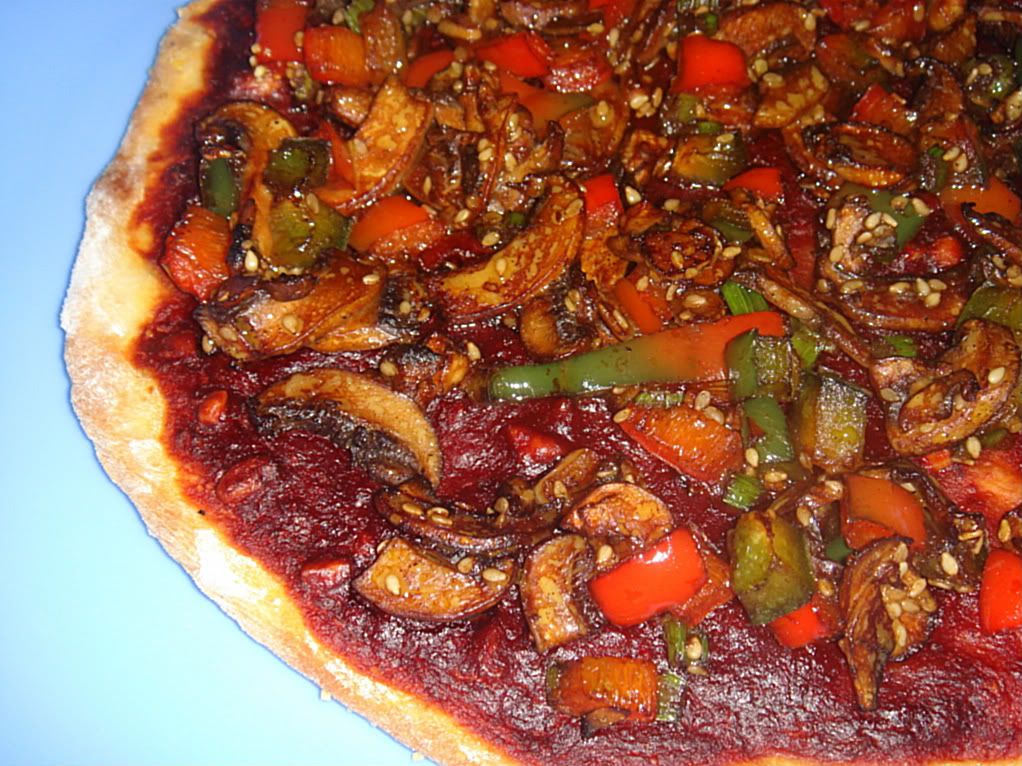 Sesame seeds, garlic and mushrooms were sauteed in oil. Chopped celery, capsicums and soya sauce followed. The sauce used was the Peanutbutter-Tomato sauce.
2.
Tandoori Paneer/Capsicum Pizza
Cubed paneer were marinated ina paste that conatined yoghurt, ginger/garlic paste, chilli powder and salt for a couple of hours. The tomato pizza sauce was used on the base followed by a sprinkling of mozzarella cheese. Paneer, capsicum were then layered and mozzarella cheese were sprinkled further and this was baked.
3.
Corn/Minced Meat Pizza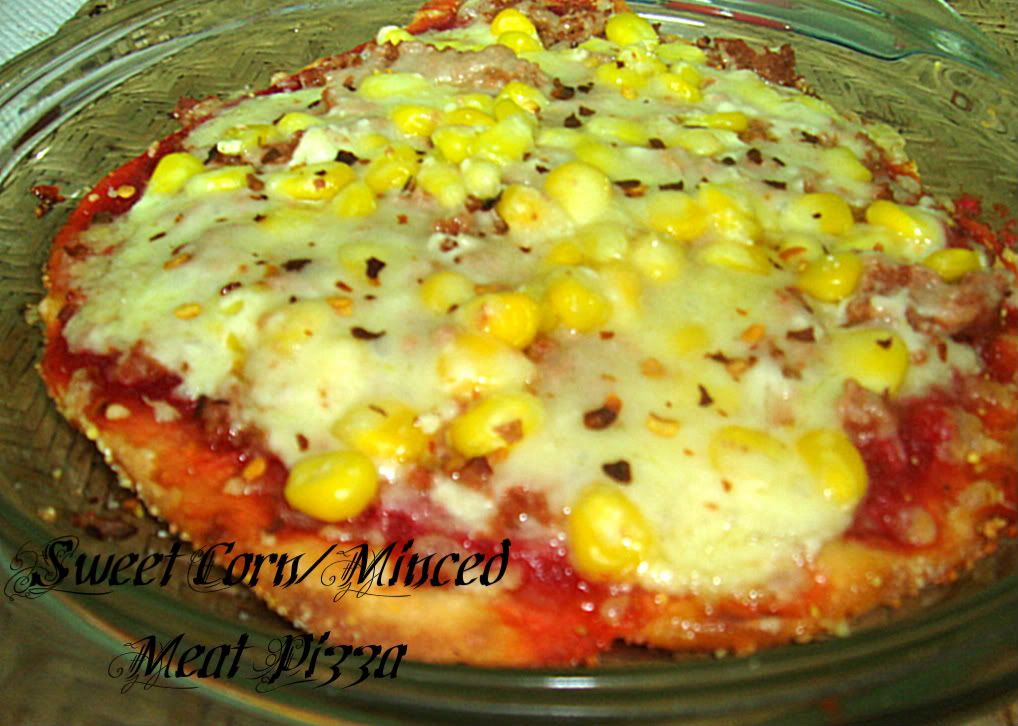 The tomato pizza sauce was used here. The minced meat was boiled with salt and pepper and this along with boiled sweet corn topped the base. Mozzarella was added and was baked for a yummy treat.
Verdict:
I still prefer my readymade pizza bases owing to my laziness I guess..
I personally enjoyed the making, failed tossing and eating it.
The peanutbutter-tomato sauced pizza was the most preferred by all who got to taste it. So did I owing probably to the other flavours being used to the palate... The kids loved the corn and the meat...
Ultimately a fun challenge.....