Alice in Wonderland was the book chosen for this month for the This Book Makes me Cook Event. Another favourite of mine right from my childhood days. This was one book that i was particular my Mom read it to me very often during my childhood days. At one point of time I even wanted to tumble down into a rabbit hole just like Alice did just to experience what she did. Blame it on childhood fantasies.
The mad hatter's Tea Party is my inspiration for making these sandwiches. My girl friends and I meet for tea accompanied by our children atleast once a month. Inspite of our frequent calls and mails and messages, we still have a lot to chatter when we meet for tea. However, most times it is complete nonsense. For one such mad tea party, I made the follwoing sandwiches with varied fillings.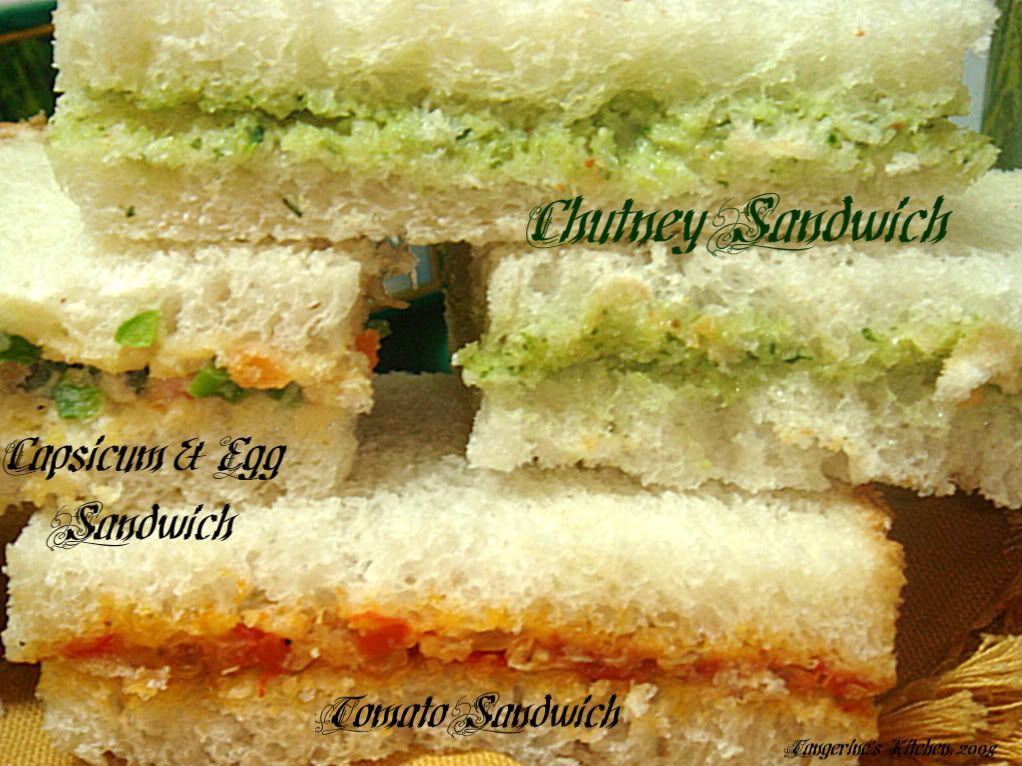 A
green chutney filling, capsicum and egg filling, tomato filling and chicken and mayo filling.
Green chutney
Grated Coconut-1 cup

Ginger/Garlic Paste-2 Tbsp

Green Chillies-3 to 4

Coriander Leaves- a bunch
Grind the above and season with salt. Spread butter on the bread slices and add the filling.
Capsicum and Egg Filling
Eggs-2 boiled and grated

Capsicum-1 medium sized, chopped

Mayonnaise-1/2 cup
Mix the above. Season and use.
Tomato Filling
Tomatoes-2 minced

Onions-1 minced

Mustard powder-1/2 tsp
Saute onions and tomatoes in oil.Add the mustard powder and season with salt and pepper. Remember to saute tomatoes until the moisture evaporates. Cool and use.
Grilled Chicken and Mayo Sandwiches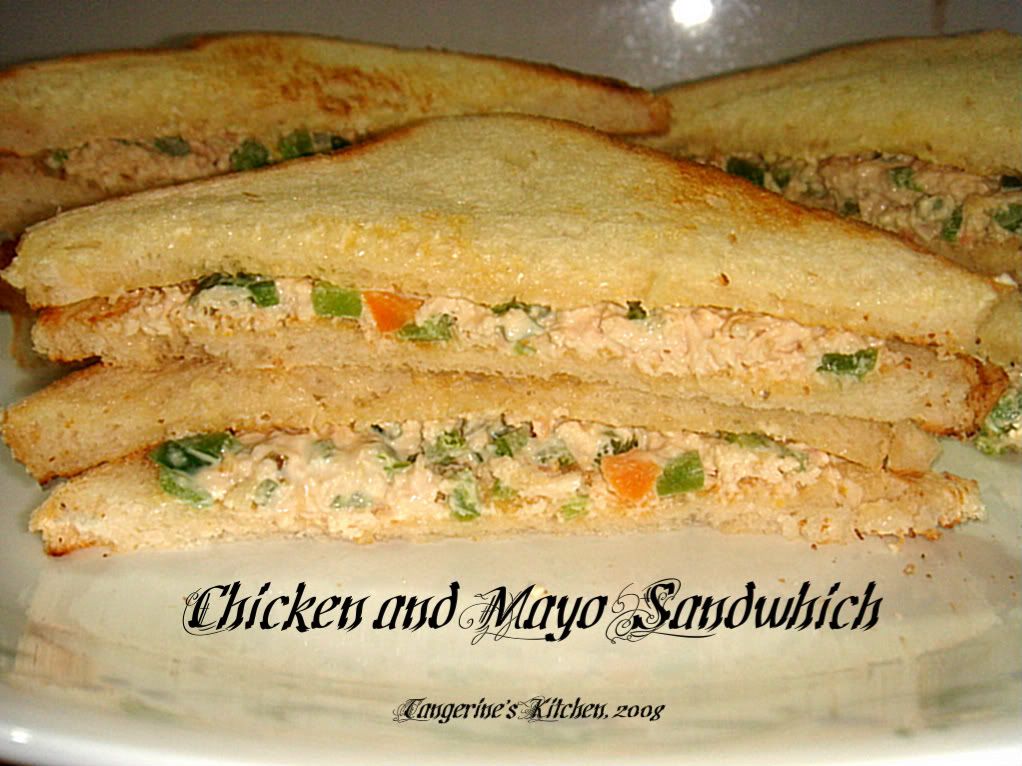 Boiled Chicken-1 cup shredded
Mayonnaise-1/2 Cup
Capsicum-1/2 cup
chopped

Carrot-1/2 cup boiled
Mix them together and season with salt and pepper. Spread them on the slices and grill them.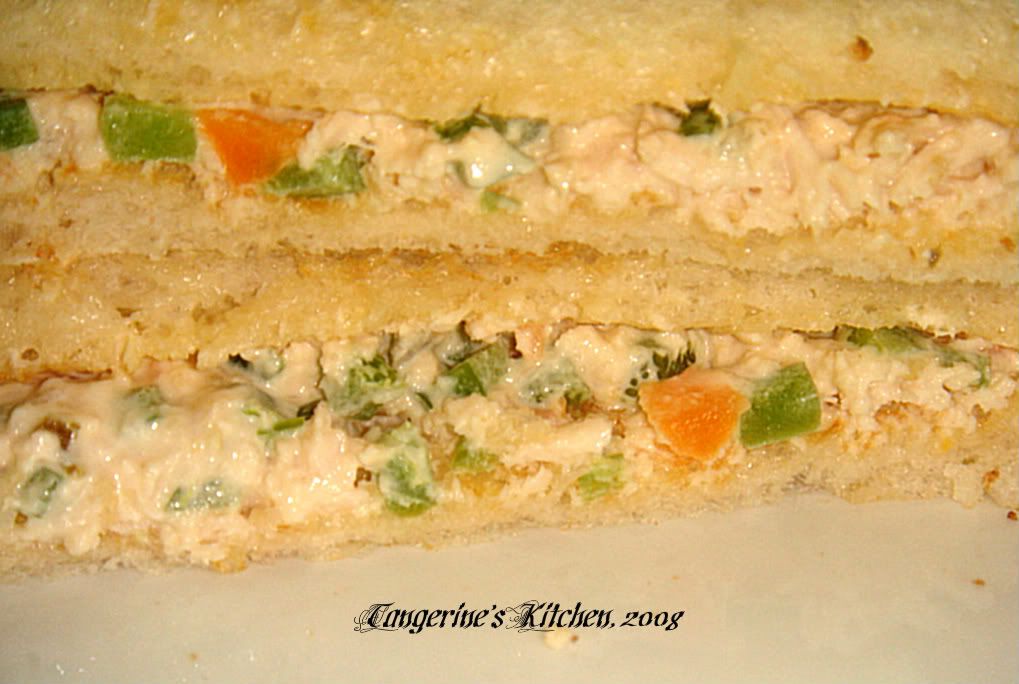 There you go, easy, zesty fillings for sandwiches that honoured my mad tea party.